The properties are located 6 kilometers southeast of downtown Cóbano and 2 kilometers west of Montezuma beach.
The farm has a gently sloping topography ranging from 2% to 5% (measured on site with inclinometer), which descends from west to east toward the coast. It also has areas of flat topography. This topographic condition allows buildings to be constructed without interfering with each other's panoramic view of the sea. The properties are 90% usable.
The farm has 70% of splendid panoramic view of the sea and surrounding mountains.
It is close to other beaches in the area such as Tambor, Mal Pais and Santa Teresa.
It has 2 kilometers of public road.
It also has electricity, and access to well water and an aqueduct.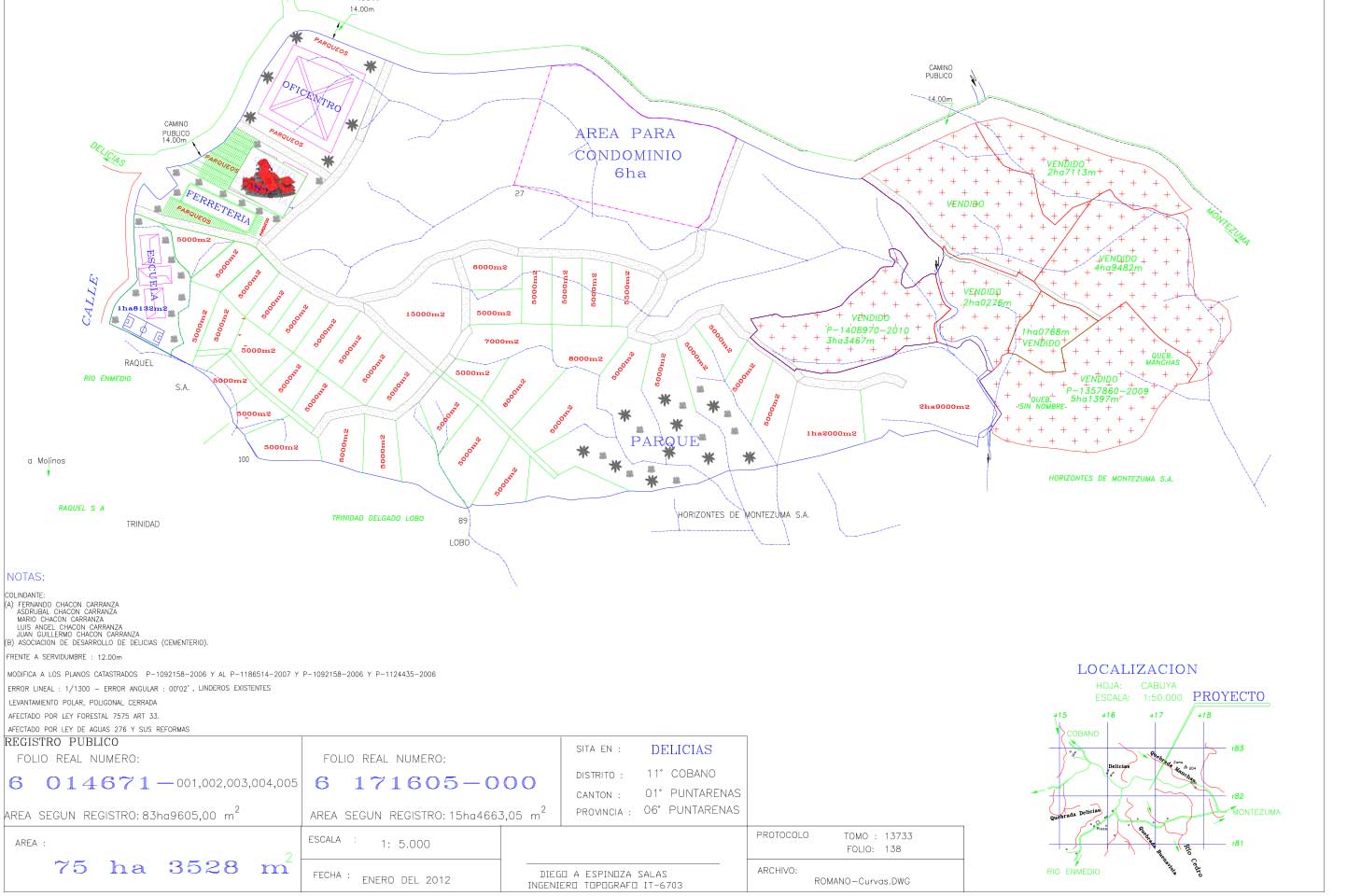 Click here to download the zoning plan for Finca La Esperanza in PDF format